Curbside Pickup & Donation Pickup in Warrenton, Haymarket, & Manassas
You put it curbside, we haul it away in Gainesville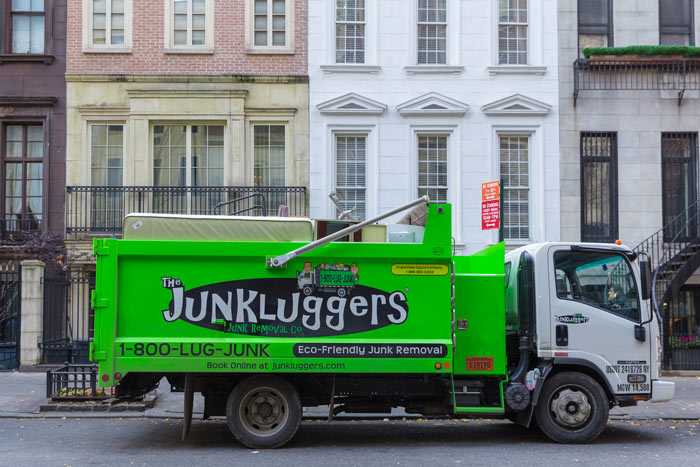 The Junkluggers removes items from your curb at a discount! It's easy - just leave your items at the curb and we do the rest!
As always, we do our best to give your items a second chance at life and will send you a tax-deductible receipt for everything we are able to donate. Book The Junkluggers of Gainesville, Virginia now for convenient, efficient curbside pickup! Learn more about how it works below.
How curbside pickup works with The Junkluggers of Gainesville, Virginia
Our experienced junk removal specialists in Northern Virginia are here to remove your unwanted items from outside your home at an impressive discount.
Give us a call to briefly describe your items and schedule a time for pickup.
Bring your items to the curb before 8 AM on the scheduled pickup day. For many of our customers, it may be easier to bring items out the day before.
*To receive the Curbside Discount, all items must be at the curb.
Our luggers will provide a free estimate once they arrive onsite. With your approval, they will proceed with lugging your items away.
As you may not be home or available to come outside at the time of pickup, we do require a credit card to be on file to charge once all the items are loaded on our truck.
We always do our best to donate or recycle your items and provide you with a tax-deductible receipt within 14 business days. As weather may become a factor, protecting your items from the elements with a tarp will greatly increase the odds of them being accepted by a local donation center. Our junk removal professionals will fold up the tarp up and securely place it by your door unless you provide us with other instructions.
In order to qualify for curbside pickup, all items must be curbside before 8 AM on your scheduled pickup day. We are not able to take hazardous materials. A credit card must be on file if you are not onsite at the time of pickup.
Schedule your curbside pickup in Centreville, Gainesville, Manassas, and nearby!
If our curbside junk pickup sounds like a convenient option, get in touch with The Junkluggers of Gainesville, Virginia to schedule yours! We provide free onsite estimates and, with your approval, will lug your items away. Book your estimate today!